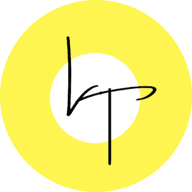 Last Updated: 6th August 2023
LawyersTech (we, our website, or LT) does not offer a way to create an account, log in, etc. Therefore, it does not ask you for details like name, email, phone number, address, etc. If you need help with your device or want to read something interesting — you come to our website, get that info, and once you're done, you close the browser tab. That's all. We do not ask you to fill out forms or share sensitive details with us.
In short, LawyersTech does NOT collect any data from you. And this automatically means we do NOT share, disclose, sell, or distribute your data to anyone else.
With that said, we do use some third-party essential services that have their own privacy policies.
WordPress and Plugins
LawyersTech is based on WordPress, and we use some essential plugins that add security and features to our website. These plugins and platforms may take note of your IP address and other basic details like location and device type if you try to forcefully log in to our dashboard and things like that. We have no access to the data collected by these third parties.
Google Services
Secondly, we use Google AdSense to serve you advertisements. We also use Google Analytics to know about our site metrics and Google Search Console to ensure proper visibility of our content on Google Search. Here are the important links for you to check out:
Links to Other Sites
When the need arises to give you more information about a topic or give a reference, we mention the link to other sites. Please note that we are not responsible for the privacy policies of those external sites. By external sites, we mean all websites whose domain is NOT lawyerstech.com. You're encouraged to check the privacy policy of those third-party external sites when you visit them via us.
This includes reading the privacy policy of affiliate sites like Amazon: https://www.amazon.com/gp/help/customer/display.html?nodeId=GX7NJQ4ZB8MHFRNJ
Changes to the Privacy Policy
If we change our privacy policy, we will update the same here. You're requested to visit it as needed to keep up with the latest policies.
Also see: