Apple released the developer beta for iOS 17, iPadOS 17, and macOS 14 (macOS Sonoma) to all app developers on 5th June 2023.
You can get developer beta if you have an Apple developer account, which costs $99 per year. But in this short tutorial, I will show you how to install iOS 17 beta and iPadOS 17 beta even if you don't have a developer account.
Disclaimer: You're encouraged to sign up for a developer account or wait until July to get the iOS 17 and iPadOS 17 public beta. The information in this post is only for educational purposes.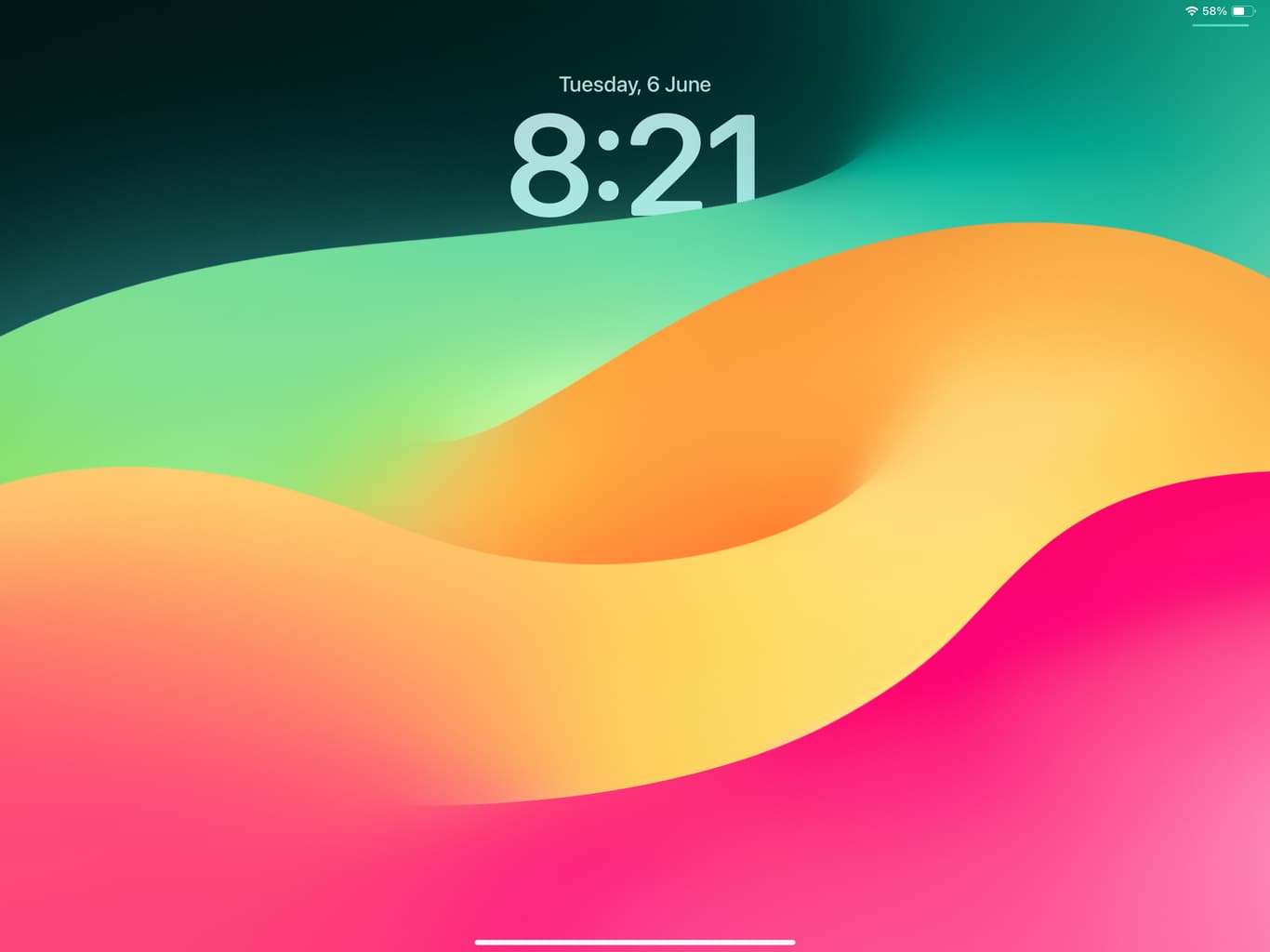 How to get iOS 17 and iPadOS 17 developer beta for free
Go to iPhone or iPad Settings > General > VPN & Device Management. If you see an existing profile under the Configuration Profile heading, tap it and tap Remove Profile from the next screen. If you don't have an existing profile, you can move to step 2.
Once the profile is removed, use these links (courtesy of iPSW Beta Downloads) to download the developer beta profiles.
Open the Settings app and you should see a new Profile Downloaded button on the top of the screen, just below your Apple ID name tile. Tap it and Install the profile.
Make sure to hit Restart on the popup you get while installing the profile (step 3).
After the iPhone or iPad restarts, enter your device passcode and stay on the Home Screen for one or two minutes.
After one or two minutes, go to the Settings app > General > Software Update. It will load and most likely show iOS 16.6 developer beta. Ignore that and tap the Beta Updates button and select iPadOS 17 Developer Beta.
Now, go back to the previous screen, and in a moment, you will see iPadOS 17 Developer Beta. Tap Download and Install.
iOS 17 developer beta or iPadOS 17 developer beta will start downloading for free!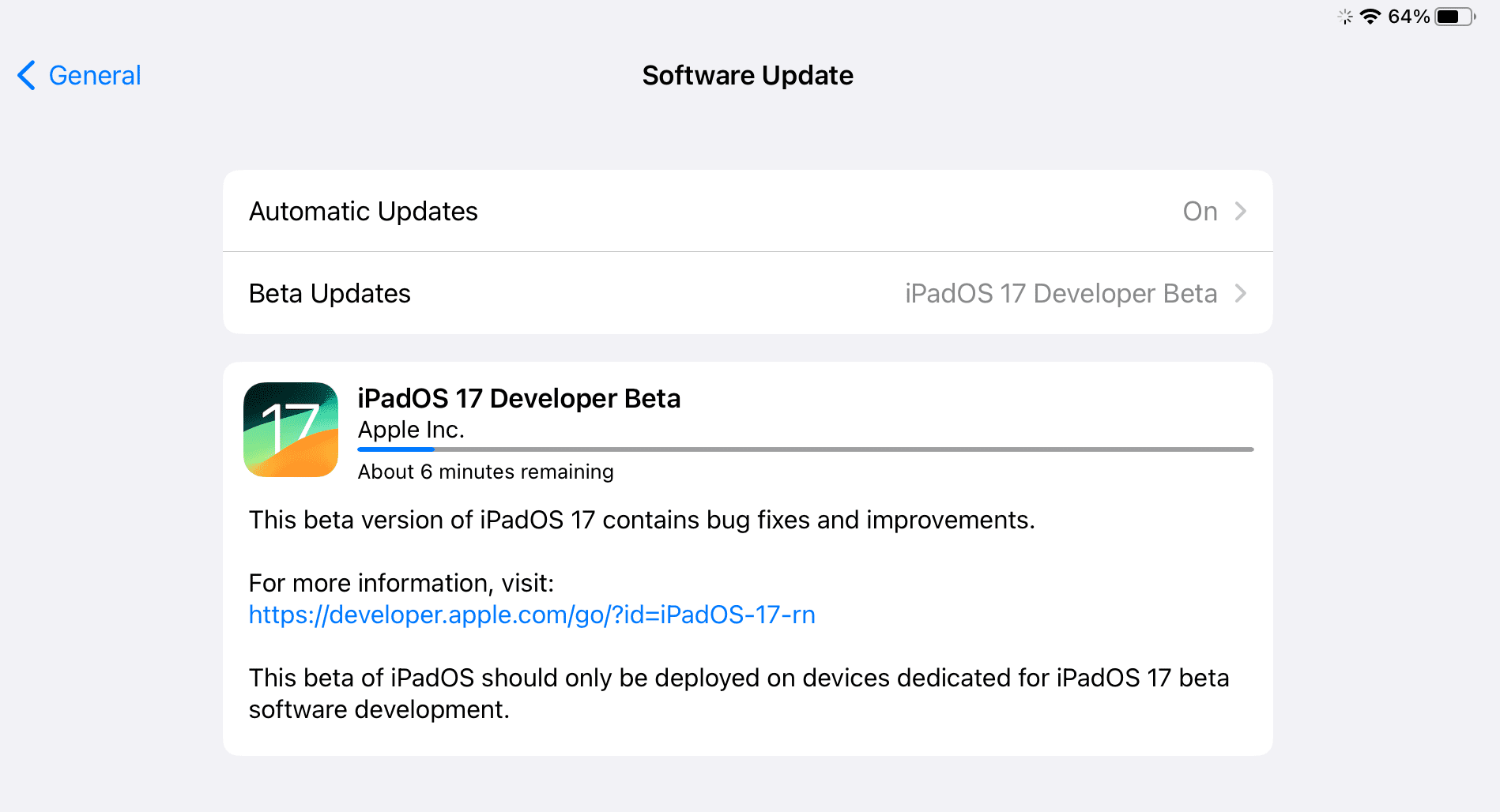 Important
Make sure you download the developer beta on a device you don't use. Please refrain from getting it on your main iPhone as developer betas are full of bugs and issues.
Public beta for iOS 17 and iPadOS 17 will release in July, and you can wait until then or remove the developer beta in July and switch to the public one.