WhatsApp supports many file formats that can be sent and received. Image, video, audio, PDF and more can be opened directly inside it. However, if you have received a ZIP file via WhatsApp on your Android Phone, then here are simple ways to unzip it and use the data that is inside it.
How to unzip file into a proper folder on Android
Before you read: Please understand that all Android phones are different. So the steps shown here may slightly vary on your phone. But don't worry. Use your understanding.
Download Mi File Manager app from the Play Store.
Open Mi File Manager and give it the necessary permissions it asks.
Now, open WhatsApp chat and tap the down arrow to download the ZIP file.

(If you do not see the arrow, it means the file has been automatically downloaded. Move to the next step.)

Tap the ZIP file

*

. Now tap Extract files to > Just Once. At last, tap Extract.
* If you have multiple file managers, you may see many options. Use Mi File Manager to extract the files.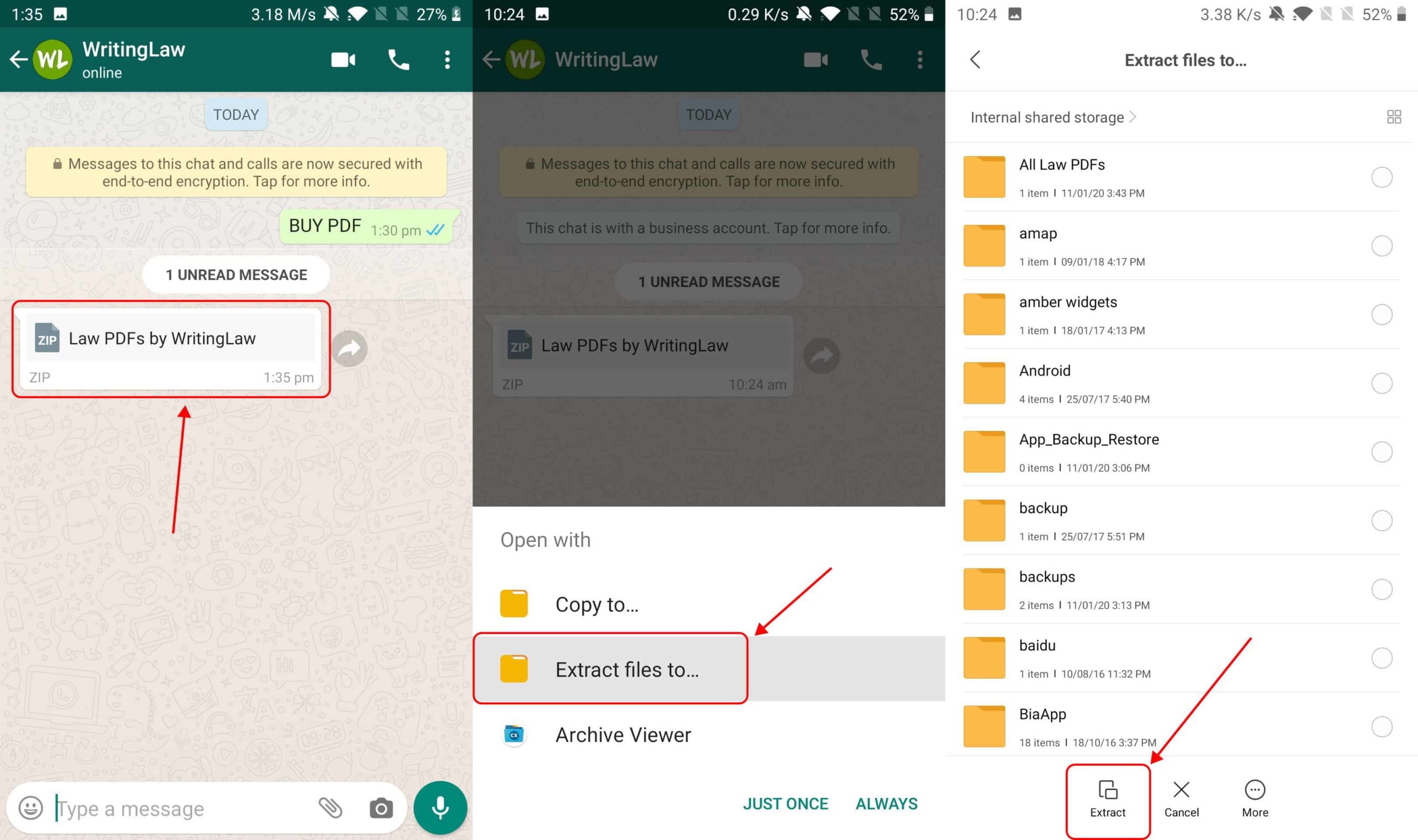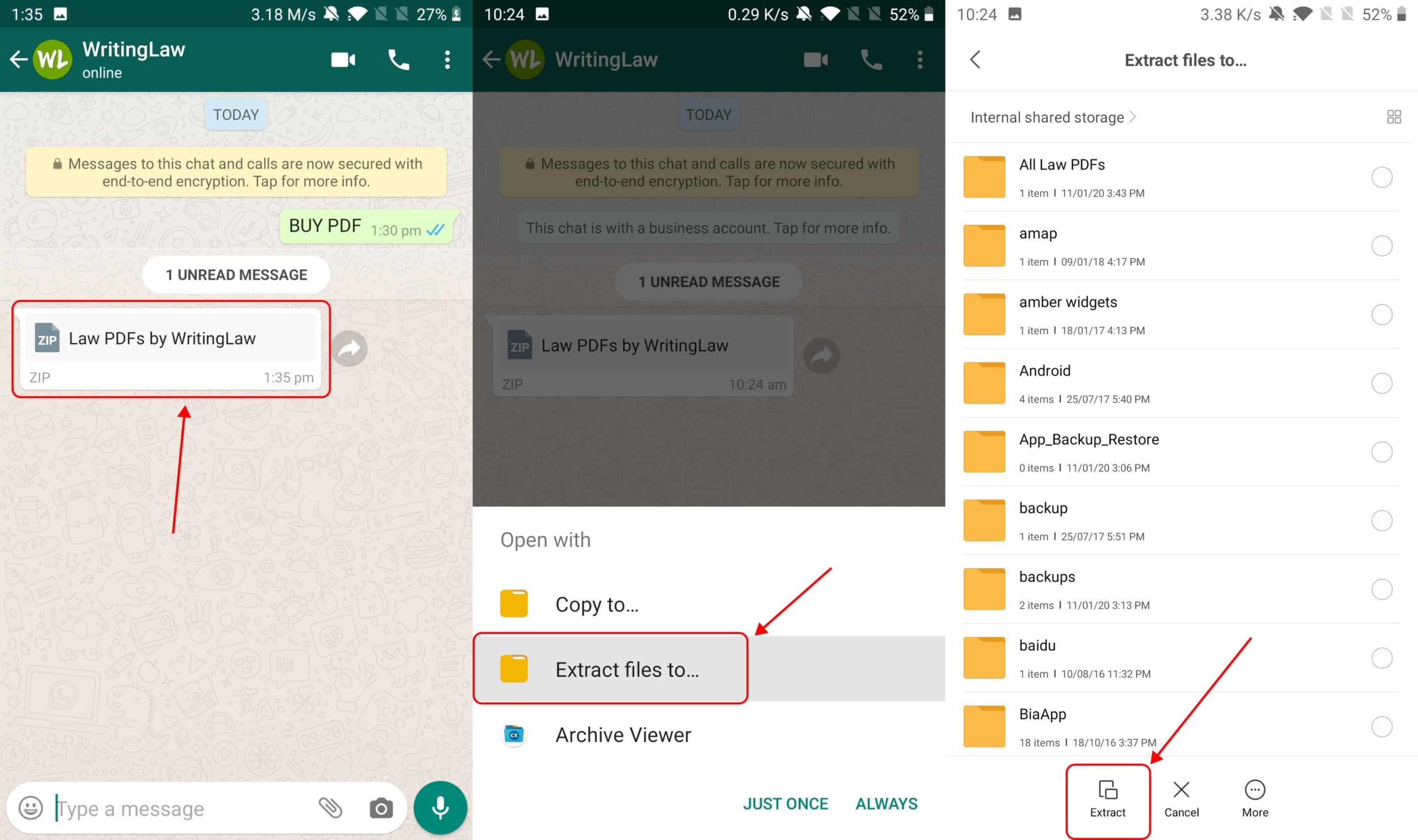 Once the process completes, open the Mi File Manager app or any file manager app and go inside the All Law PDFs by WritingLaw folder. You will find everything in it.
You only have to follow the above process once. After that you will find everything in the File Manager and not WhatsApp.
Important
First of all, if you see a folder named _MACOSX, please delete that. This is a system folder that has no use for you.
If you see files whose name starts with a dot (.) like .DS, you may delete them too.
How to Delete: Touch and hold on the folder or file name for two seconds. Now tap Delete.
This is how you can properly unzip files that you receive on WhatsApp. Now, if you have other ZIP files that you have in your SD card or phone storage, you can unzip them by opening File Manager and tapping on them.
Steps to Unzip file on iPhone or iPad